Call us now
00 33 4 73 34 04 73
CHOOSE NATURAL PRODUCTS BY PIERRE VAUSSELIN – AROMA-ZONE
Hello, I am Pierre VAUSSELIN.
You join me on the OOOLSHOP.COM site and I thank you for it. What you need to understand: Creator of Aroma-Zone, world pioneer of do-it-yourself cosmetics, I wanted to give you access to what I think is the best for your well-being, your body and well -on your mind. I thought it made sense to put these selections together on a site that presents you all of my choices.
I am also the initiator of an effective solution against eczema under the brand ELATIUM
The creator of ORGANIC herbal tea, made from Margeride plants that drain and purify the body under the brand name Comme une Tisane.
To make these solutions, to invent, create and then select, I am surrounded by a fantastic team which works on Clermont-Ferrand, Cabrières d 'Avignon, St Chely d' Apcher and Nevers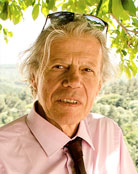 Pierre VAUSSELIN,
Chemical engineer, creator of well-being AROMA-ZONE.
Based in Margeride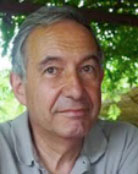 Daniel JEAN,
Pharmacist and Doctor of Pharmaceutical Sciences, creator of the patent on the anti-inflammatory action of plantain by modulating nitric oxide ELATIUM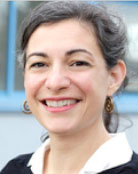 Lydie Jean
Quality Manager ELATIUM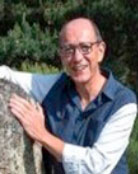 Jean-René MESTRE
Pharmacist specialized in the research of organic liquid herbal teas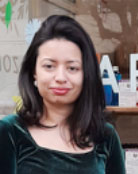 Hanane DRISSI
Expert in essential oils and AROMA-ZONE do-it-yourself cosmetics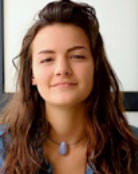 Sandy LEFIN,
Customer relations
You will find on my OOOLSHOP site:
the best of AROMA-ZONE in essential oils, vegetable oils and homemade cosmetics
the best of ELATIUM the care of atopic and eczema skin
the best of fresh and herbal tea
Nice stroll on our site, and for any question, any advice, do not hesitate to write us: docteur-pharmacie@ooolshop.com Jean-René will answer you with pleasure.
Pierre VAUSSELIN
Organic cocoa butter, 100g
Cocoa butter helps to treat many health issues such as hair loss, skin irritation, and signs of aging. Cocoa butter has a high stability as compared to other fats. This unique aspect gives it a very impressive shelf life of 2-5 years, which is even further improved by the antioxidants found in cocoa butter, thereby reducing the chances of the oil becoming rancid. Apart from its delicious aroma, cocoa butter can also help to moisturize your hair, helping to improve its general appearance and strength.
Product description:
• For skin that feels velvety, smooth & soft: this Cocoa Butter is used to heal and moisturize skin that has been exposed to the elements and is a great source of anti-oxidants which help combat free-radicals and help save your skin.
• For a youthful elastic skin complexion: this Cocoa Butter can improve skin tone and elasticity, decrease present stretch marks and help prevent future ones.
• Paraben & phthalate free
Quick delivery
Place your order before 1pm and return your products in 24/48 ho
8 other products in the same category: